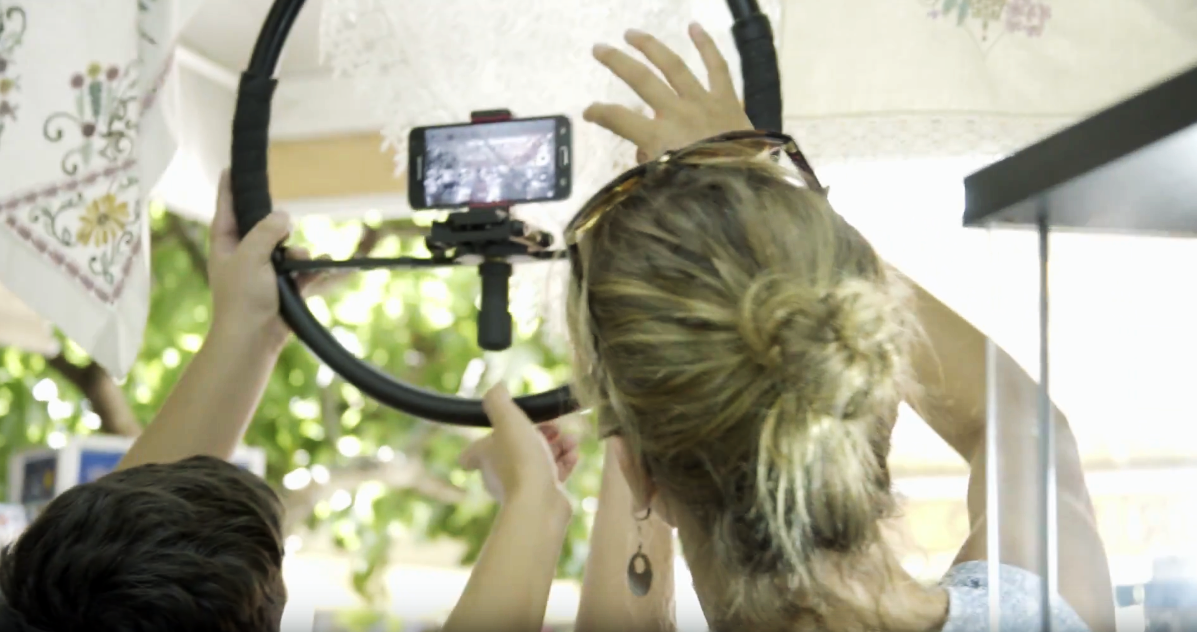 Sensorial Ethnography Workshop | 2017
Facilitated by Xarkis, scientific collaborators, researchers, industry practitioners and educators with expertise in oral history, visual communication, visual anthropology and folk culture, facilitated workshops tailored mainly for students from Omodos High School. The students were trained in oral history collection, visually communicating and filming stories in relation to pipilla and biographical experiences.
"Maren's workshop delved into the haptic senses and encouraged students from Omodos community to immerse themselves in the materiality of the craft, making processes, and captured aspects of the environment via mobile phone filmmaking. This workshop contributed greatly to participants' understanding of the ecosystem, and helped to give an understanding of the ways in which local craftspeople and shopkeepers express themselves in relation to the 'pipilla' needle-lace making craft, and how meaning is generated from capturing the senses.

Maren is a very supportive, creative collaborator and is a wonderful pedagogical instructor, who easily blended in the context and engaged students successfully."
Christina Skarpari, Art Director of Xarkis
Library of Stories | 2017
In #LibraryOfStories, twelve refugees and non-refugees learned how to tell their own personal stories in short films and publish them in multiple languages on the web. In the second part of the project, multilingual teams collected stories from all over Berlin and produced short films. All films are published on the platform http://grossstadtgeschichten-berlin.de and are included in the collections of the Zentral- und Landesbibliothek Berlin. The workshop was lead in collaboration with Glocal Films and the ZLB.
MOBILE PHONE PHOTOGRAPHY WORKSHOP | 2018
Together with WAVES, Art and Cultural Journal, we facilitated a one-day mobile phone photography workshop with women from the Filipino community in Cyprus.The workshop taught skills to enhanced participants mobile phone photography skills and learn basic principles of framing, working with light, conceptualizing ideas and how to publish your work online. Participants were able to submit their final work to the journal for publication.